We want to introduce you to Tolentino Honey Co. located in Lualualei Valley, Waianae on the island of Oahu. If you love pure, local, raw honey as much as we do BUT if you haven't tried this honey, you're missing out. Don't worry, we always have jars of their honey in stock! We caught up with Marina Tolentino to learn a little more about their family farm.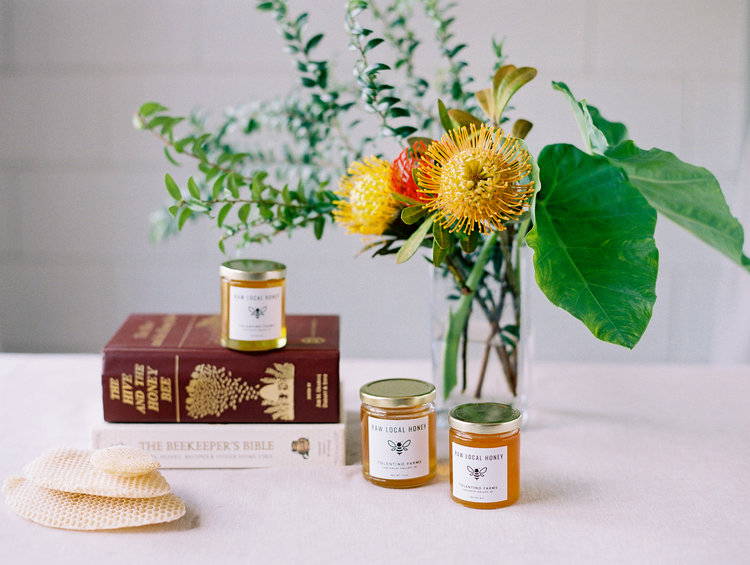 Tell us a little about your business and what inspired it?
Dad always enjoyed agriculture and when he would go to open markets he thought to himself, "I can grow that!". That's all it took! There is a lot of pride in being your own boss and seeing the fruit of your labor.
Our main crops are dry land taro and eggplant as well as some Chinese squash, dragon fruit, banana, etc. Spring through Fall it's honey harvesting!
What is the hardest challenge or challenges you face as a small, local company?
Keeping up with demand! Our bee population has been exploding and we're doing our best to craft up what we can on our own while waiting for shipments of supplies from the mainland. Gotta keep them happy!
What sets you apart from others in your industry?
We truly appreciate each hive as a separate colony. They aren't viewed as a mass unit of bees, but instead we give each one individual attention and care for them specifically with what they need. Every drop of honey is harvested with love and it's important to us our honey always stays raw and in its purest form.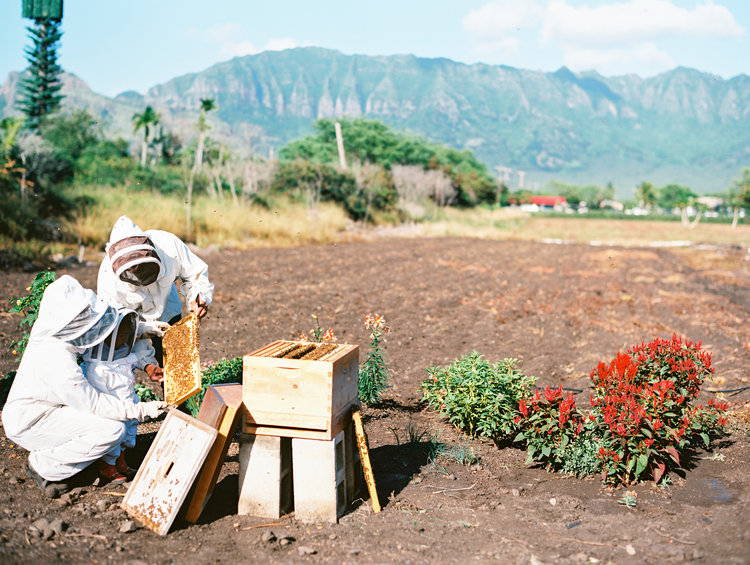 What's your favorite part of your business?
Getting to spend each day outside in the beautiful paradise we call home. Each day is different and we love it.
What's the best advice you have for small business owners?
Hard work and dedication can get you far. Don't stop hustlin'!
Favorite Instagram feed these days?
@honeygirlnextdoor, she does fun "queen spotting" photos where you have to find the queen. Some are tricky! She also always offers good advice and knowledge.
Follow Tolentino Farms on Instagram to bee (couldn't resist) in the know on updates like delivering bees to John John Florence's flowhive (yes, that's the 2016 World Surf League's Men's Champion).