We are so excited to have just added our first two keiki gifts to our Pre-Designed Gift Selection. To be honest, with so many adorable baby products out there, it was SO HARED to choose just a few products to feature!

Tony&Mei, a line of coordinating and complementary styles that make it easy (and fun!) to piece together an island-inspired, modern look for your keiki. Launched in May of 2016 by Mindy Del Vecchio, the Owner, Maker, and Designer. She is making it all happen from Ewa Beach on the island of Oahu.
Let's hear more from Mindy!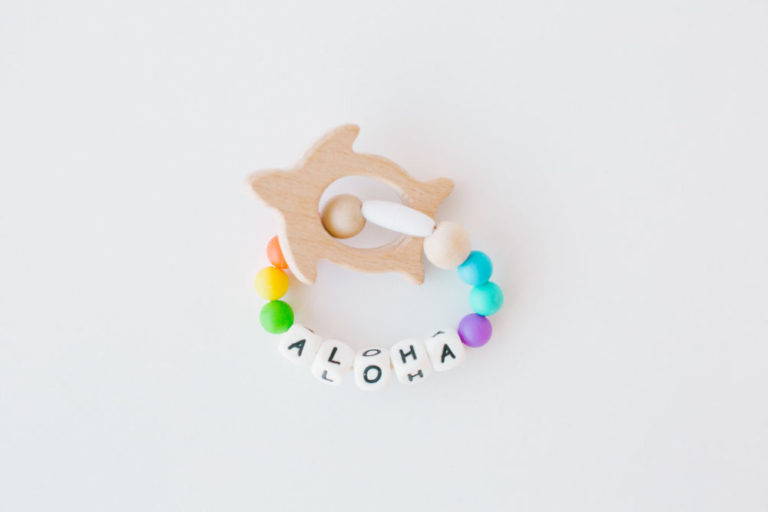 Please tell us a little about yourself and about your business (what services you provide or products to your make/sell):
As previously noted, we put a strong focus on organic and eco friendly materials so that we may have as little impact on this beautiful Earth as possible. We make Organic & Eco Friendly baby goods such as bibs, burp cloths, blankets and teether toys. We also have a small apparel line for baby and Mama.
What inspired you to start this business?
I am a Fashion Designer by trade and started my career in NYC designing children's wear for well known brands like Levi's & Hurley. 4 Years ago I married the the man of dreams, he however happened to be in the military, which meant I had to make some tough decisions for myself in regards to my career. Wanting to start a family, I decided to follow him where the military would take us . With persistence & hard work I managed to maintain my career full time through freelance work designing young contemporary, women's & children's swimwear. After much encouragement from friends and family, I finally decided to venture into something I could solely call my own. Inspired by both this beautiful island and my 2 baby boys, I strived to develop a brand that was fun and stylish for baby yet eco conscious. We like to focus on organic and eco friendly materials so that we may follow our mantra, "Happy Baby, Happy Mama, Happy Earth"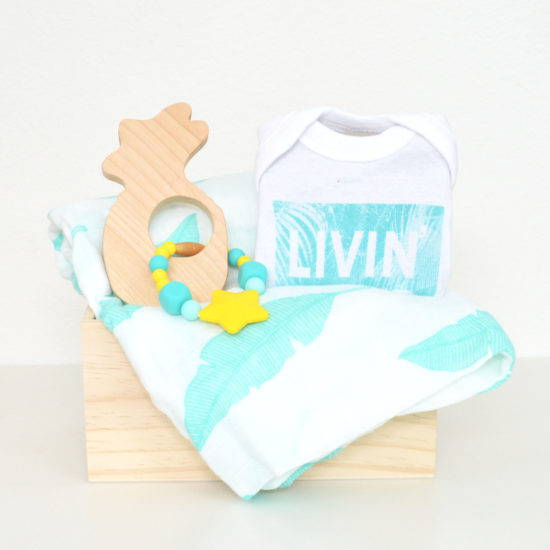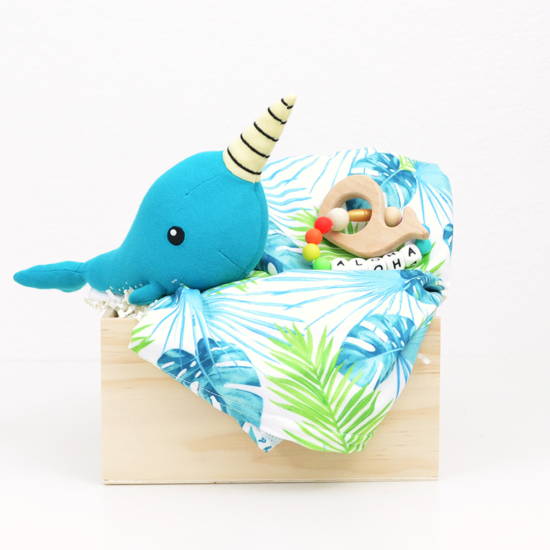 What's the best advice you have for small business owners?
I have always been a creative mind, the business aspect I am learning as I go which comes with a lot of trial and error. I would tell other small business owners to continue their pursuit in manifesting their dreams. To not let the bad days take over and to focus on the positive day by day until you finally make it!
Favorite holiday?
Christmas! I just love the music, lights and that certain magic that's in the air. It's always the time of year when family and friends make time to come together.
What sets you apart from others in your industry?
I think what may set us apart from others in the industry is the quality of the material we use in our soft goods. Before designing something, I always ask myself, as a Mother what would make this easier for me? Our bibs for example, they are waterproof! Which saves me and other moms the trouble of changing at least one set of cloths after a meal! Other things I've asked myself when developing my initial line, what kind of product would I feel comfortable putting against baby's skin? That's how I landed at the more costly organic and eco friendly materials I now utilize. When purchasing a Tony&Mei Bib or Burp cloth, you can not only feel confident and good about where your product came from but also that it will be delicate enough for baby.
What's your favorite part of your business?
My favorite part of my business is being able to do it from home on my own time. It's a lot of working between nap times and diaper changes, but in the end I am creating something I can be proud of while contributing to the betterment of my littles.
Favorite Instagram feed these days?
I actually have been loving @ig_oahu, it really enlightens me to the beauty of my surroundings and inspires me to want and get out and explore!