Hey guys! My name is Janean. If you've worked with our team, there's a good chance we've spoken on the phone or emailed, and sometimes it's nice to know a little more about the person on the other side. So before I jump into The Papaya Exchange's early days, here's some random tidbits about me:
I love listening to books: fiction and non-fiction
I am married to an adventurous, hardworking husband. He's the handsome guy in the photo below :)
I am a mom to 2 (very) active boys
I enjoy a good margarita (usually homemade)
Dance parties with my littles (although they have yet to fully appreciate my impressive dance moves ;)
I love family adventures: we dirtbike, mountain bike, surf, go to the skatepark
I surf before work a couple times a week, and I never check the report (size of waves, wind, etc.) because these are my only times to get in the water without kiddos so I just go no matter what
I am a registered nurse (although not currently practicing)
Caffeine gives me anxiety, so I operate on a full night's sleep and an occasional cat nap when necessary
I am actually really bad about mailing personal gifts and cards. I'll have the gift, write the card, but somehow, the gifts rarely (or very slowly) are shipped. It's so bad that my husband laughed when I first mentioned this business idea
As of 2021, I also homeschool my oldest son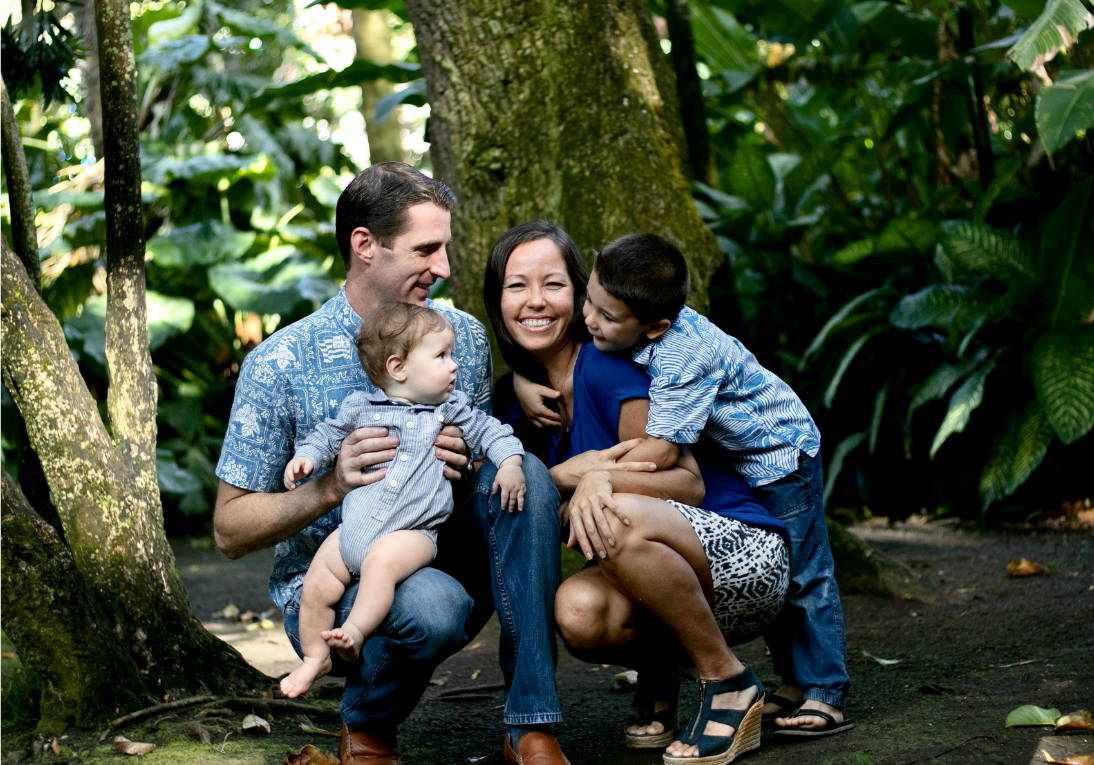 There you have it! Just a little about me. So now, let's dive into the early days of The Papaya Exchange.
Initially, I had been sitting on the idea of a gifting business for a bit. I was assembling client holiday gifts for my husband's clients. The gift box trend was picking up momentum in the mainland (contiguous US) and couldn't find any Hawai`i based businesses curating a selection of local products with design-forward presentation. I knew I wasn't the only person in Hawai`i trying to create a gift assembly line in a back office, closet, or corner of an office using products from a variety of places. I knew that with a focus on quality design and local products, I'd have a shot at creating and filling a gift box niche here in Hawai`i. However, there were a few reasons why this didn't seem like the best idea (or timing):
I was already running another business full-time, minor detail ;)
We were going through the licensing process to be a resource family (foster parents)
Gifts full of local products would be much more expensive than my mainland competitors
The gift box company (mainland-based) that I was using (and loving) just went out of business
I had ZERO experience in retail, merchandising, e-commerce, fulfilment services, etc.
I had always said I wouldn't start a food or product-based business (because of overheard, initial investment, etc.)
See #10 in the about me list above
But here we are, almost 6 years later, and I no longer run the other business, we fostered 3 children, adopted one along the way, and our revenue and team grew exponentially in 2021 despite the higher cost of local products (and packaging).
While we maintain our commitment to well-design gifts featuring local products, we've refined our style and niche over the years as we learned more about our clients and discovered new products and packaging options. Here's a few photos from our first collection, which included handmade wooden crates (thanks, Dad, for all your help with those):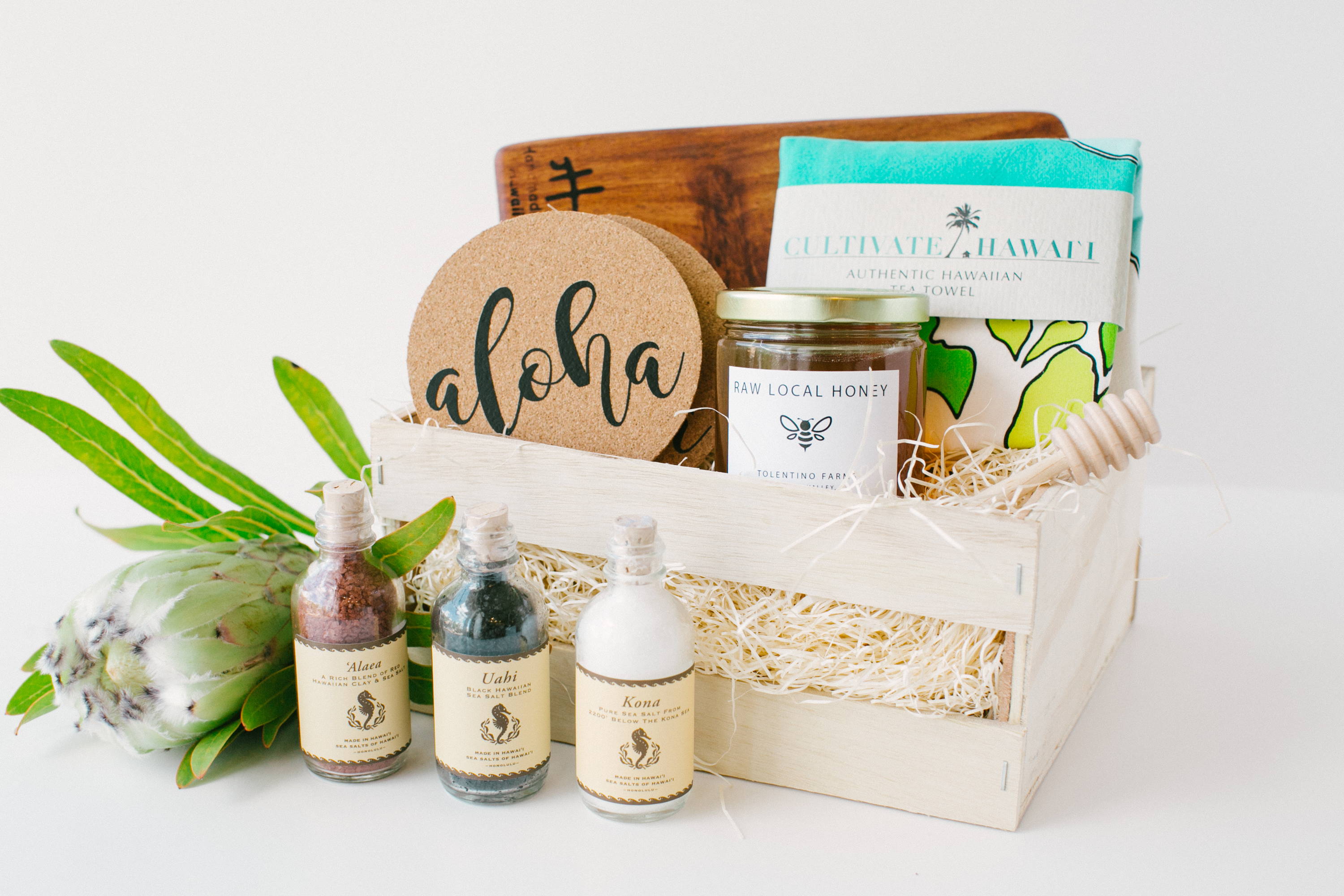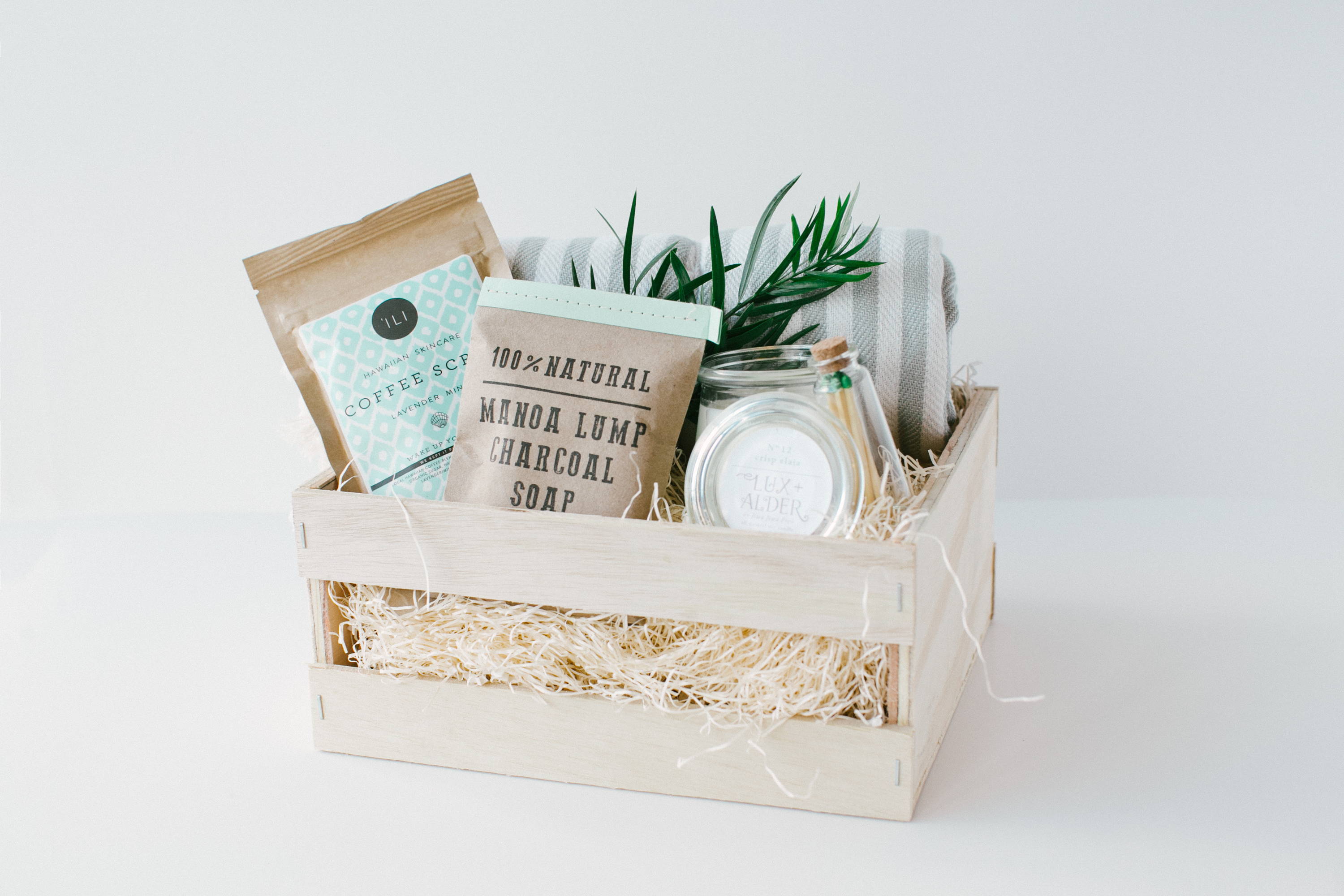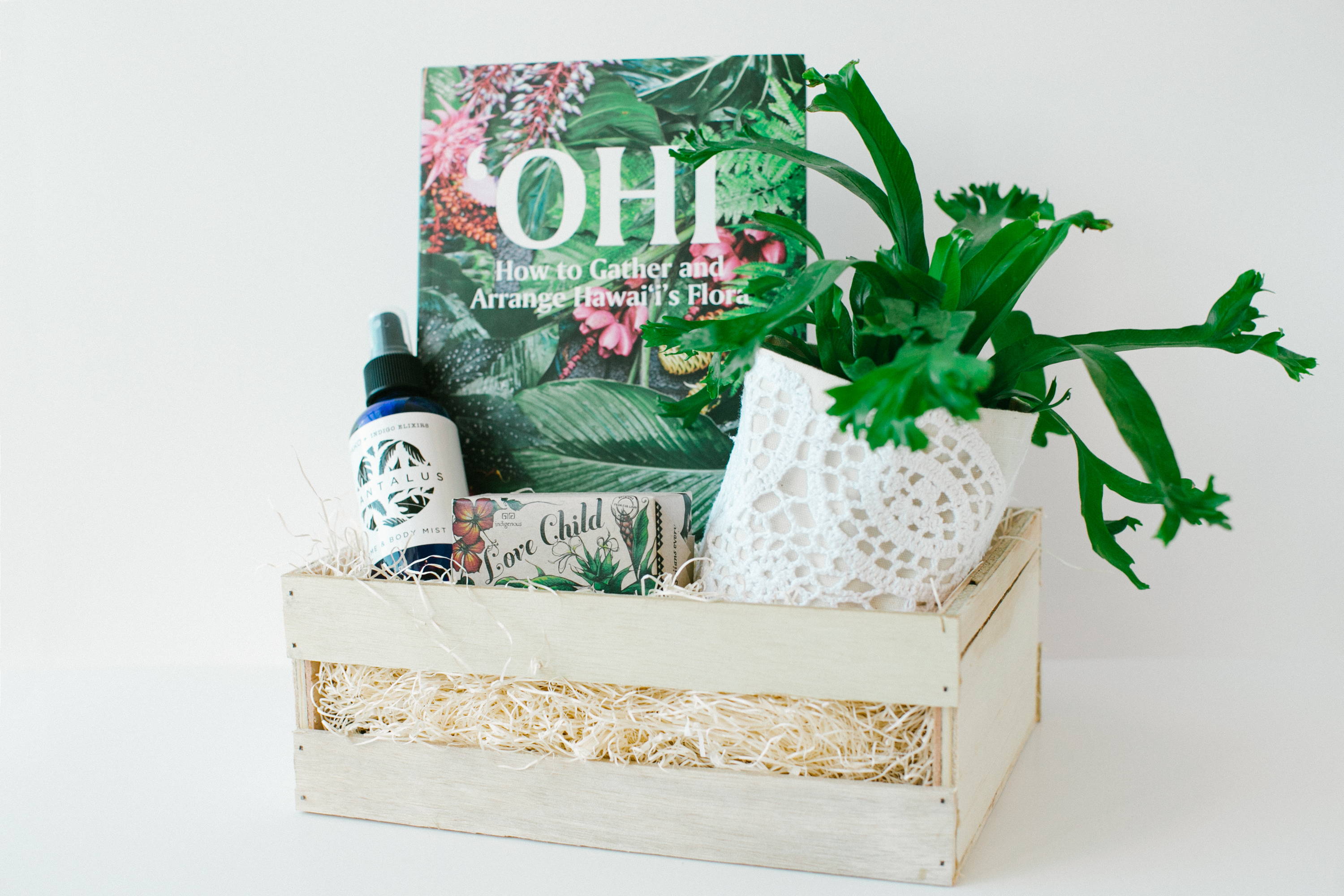 I am so grateful for all the support we've had over the years. I know that supporting local costs more, and I'm continually humbled and excited by the enthusiasm our individual and corporate clients share in supporting our local makers.
There are now a lot of local gifting companies creating beautiful boxes and supporting local businesses; and I love it. Each of us finds and makes our niche, which attracts our own customers, and there's more than enough market for us to all grow (by a lot). I'm grateful for the many opportunties we've had to partner with amazing brands, and I'm excited to see what the next 5 years looks like!