Holidays will most likely look different for many of us this year. Many company holiday parties, large family gatherings, and holiday trips have been canceled or, more likely, moved virtual.
If you're like many others who have already reached out to us, you are now looking for ways to connect and feel close over distance. Since most of us will be on more than one virtual party this holiday, we brainstormed ideas to personalize your virtual holidays and make it memorable, whether its for your company or with family and friends.
1. Meaningful
Use your virtual event as an opportunity for your team or family to contribute to a cause. Choose a cause that resonates with your audience and give based on how many people attend. You can also allow participants to submit their cause of choice and then during the event, have a drawing to select the cause. Move forward with that cause only if the participant is present.
2. Memorable
Engaging everyone during a virtual event is hard. Many people will have family, young kids, or let's be honest, something going on around them sure to be a distraction. Here are a few "out of the box" and fun ideas to bring your virtual event to life and, if you're up for it, allow participants to include their families:
Gingerbread House making
Cookie decorating
Tastings (tea and coffee, chocolate, cookies)
Charcuterie board building: a how to with all the fixings
We are working with local vendors to create gift kits with everything needed to bring these ideas to life, and cannot wait to share more. For now, here's a sneak peek at the gingerbread house kit.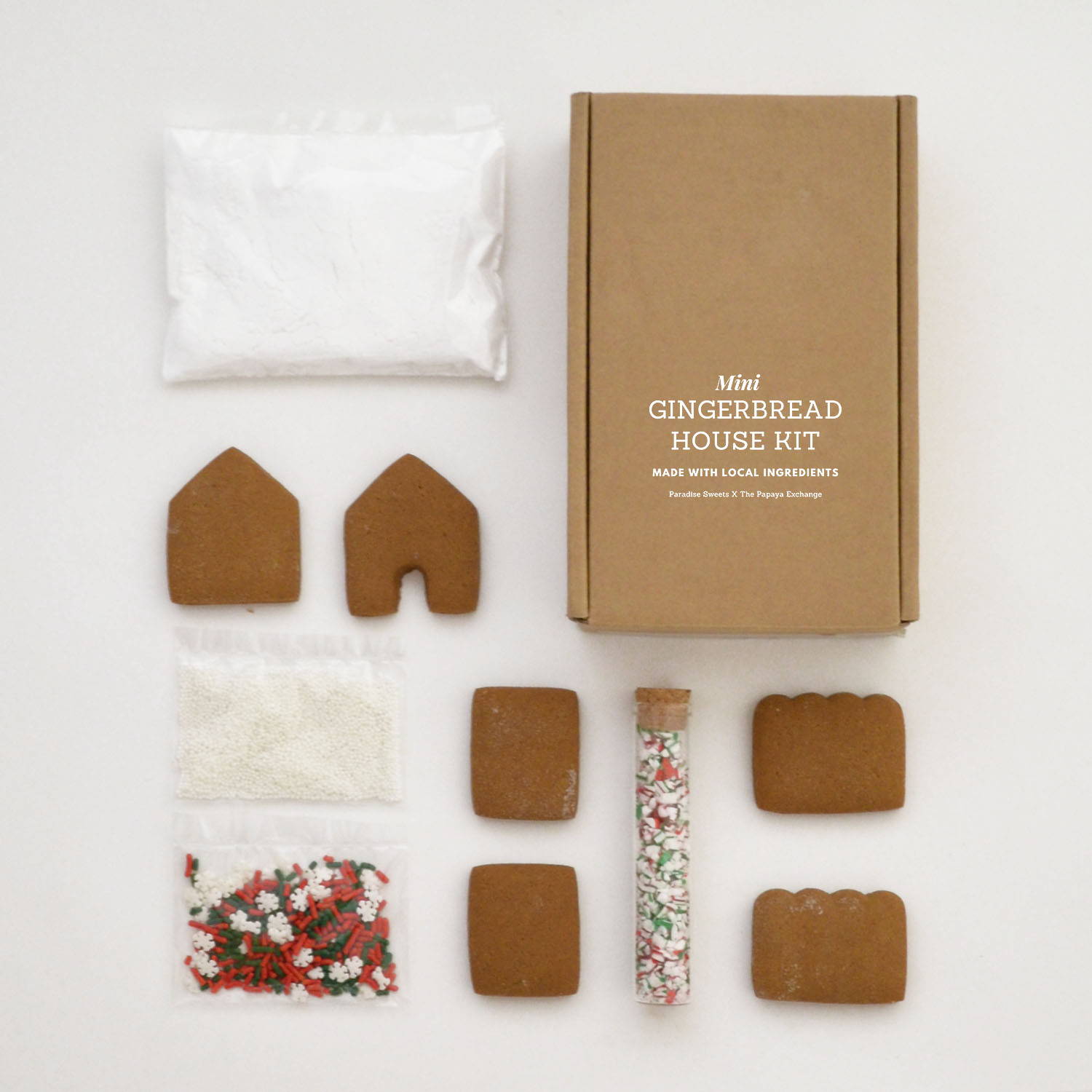 3. Made in Hawaii
Whether you're based in Hawaii or not, chances are high that participants are happy to day dream about a fun, Hawaiian adventure. Providing authentic, made in Hawaii products gives a sense of escape while supporting the local economy.
For our corporate clients, this holiday season is going to be FILLED with corporate gifts! If you're wondering about how you can connect with your team or clients, we'd love to create a gift experience that STANDS OUT.