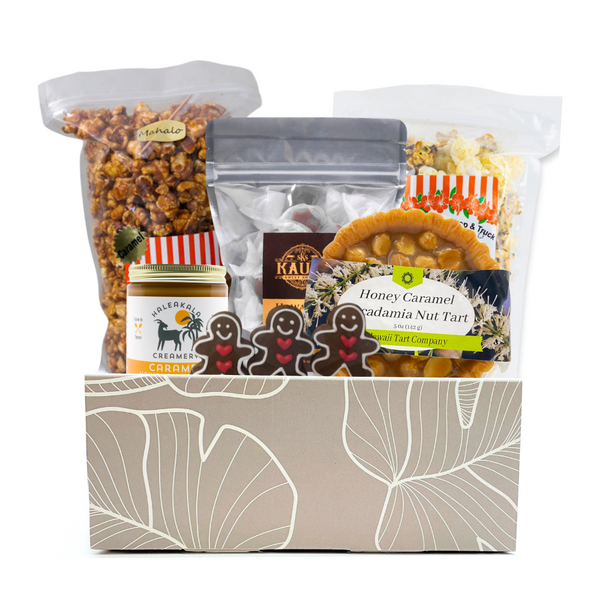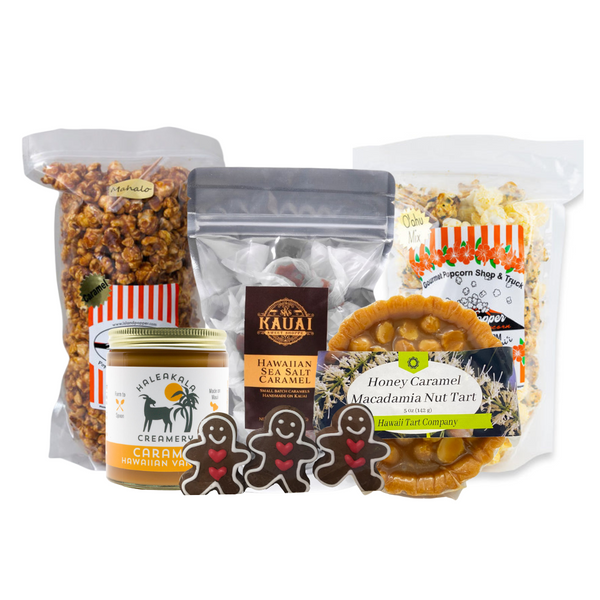 Description
This gift is a pre-order and will ship by December 8th
A perfect fix for that holiday sweet tooth! A mix of caramel favorites from across the islands.
CONTENTS AND CUSTOMIZATION
Caramel Popcorn
Hawaiian Sea Salt Caramels
Caramel Furikake Popcorn
Caramel Sauce
Honey Caramel Mac Nut Tart
Gingerbread Mini Set (3)
Packaged in our signature Aloha Monstera Mailer box so your recipient will know something special has arrived. Includes a notecard.
Each carefully curated box is shipped as a gift with a handwritten note and no pricing information. As gifts are shipped, you'll receive an email with tracking information. Add personal notes on the product page and the shipping address can be added during checkout.